COMMUNITY LAND ACT








Background

The NYC Community Land Initiative (NYCCLI) is calling on the NYC Council to pass the "Community Land Act," a legislative package that helps community land trusts (CLTs) bring land into nonprofit community ownership, for permanently-affordable social housing and other needs. Together, these policies combat real estate speculation, advance racial equity, and promote neighborhood-led development without displacement.

Producing, Interviewing, Directing, Filming, Editing


In collaboration with NYC Community Land Initiative


Gentrification, evictions, displacement and rising rents. Since the 1900s, New Yorkers have taken collective action against real estate, landlords & property management. Yet today, the same issues keep repeating – over and over again. This begs the question – what can we do to address this cycle of harm?

This video essay documents the land movement in New York City and the fight for land justice. From Community Land Trusts, to tenant organizations, there is a city-wide movement advocating for more just approaches to land through collective ownership and stewardship. The video highlights the various scales of activism that is occurring across the city in this fight, including state-level legislative advocacy, all the way to organizing around vacant plots of land in their neighborhood.

Embedded within this city-wide movement are also intimate narratives of people's lives – often, black, brown and immigrant communities, those that have suffered most from the detrimental effects of extractivism. By framing these various efforts across boroughs, groups and communities as a collective fight for justice, the video hopes to expand the viewers understanding of land in context of broader issues of justice

.

---
Featured in the video are interviews with:
Debra Ack, co-founder of East New York CLT
Maria Torres-Bird, resident of Cooper Square & board member of Cooper Square Mutual Housing Association
Edward Garcia, organizing director of Northwest Bronx Community Clergy & Coalition
Matthew Shure of Northwest Bronx Community Clergy & Coalition
Other testimonials and presentations are from the following events:
Rally & City Council Hearing on Feb 23
Community Land Act Bronx Townhall on Feb 25
Community Land Act Queens Townhall on Mar 7
SUNSET PARK INTERIM PUBLIC LIBRARY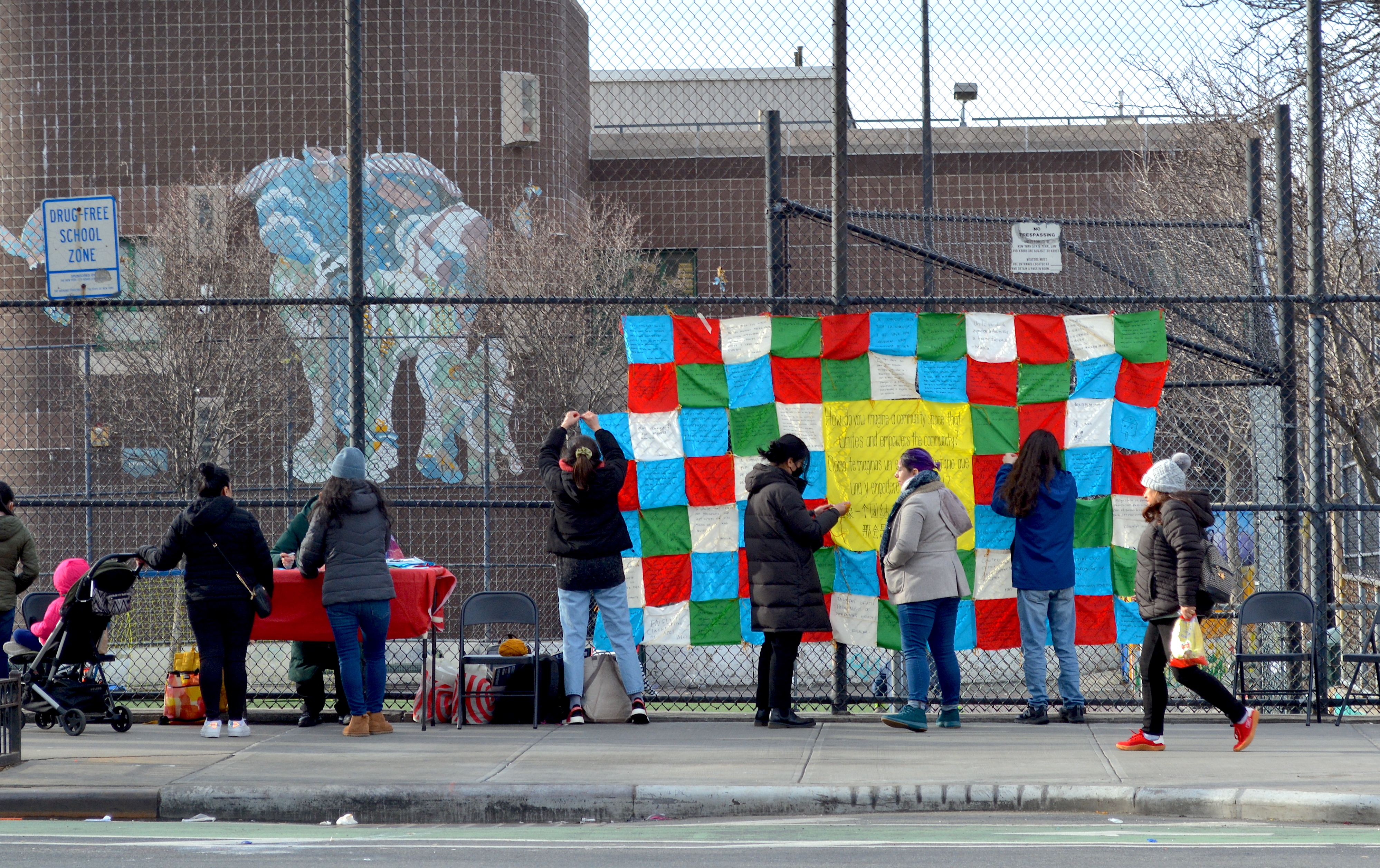 Background


In 2016, Voces Ciudadanas launched the Make Space for Quality Schools campaign to address school overcrowding in the Sunset Park neighborhood. The coalition of organizations organized by Voces Ciudadanas successfully pressured the School Construction Authority and the Department of Education to construct five new schools in the area.

Since then, Voces Ciudadanas has continued to actively work on creating community spaces for local immigrant communities to address the increasing inequalities in the neighborhood. This campaign to keep the Interim Sunset Park Public Library as a vital community resource is uniting again the community in search of a better future for all.

Studio 2 Project
The New School x Voces Ciudadanas

Sunset Park, Brooklyn is a historically immigrant neighborhood comprised of Latinx and Asian residents. As a quickly gentrifying neighborhood, the library is a critical community asset that acts as centers of learning, research, and discovery; they are crucial in promoting literacy, education, and intellectual liberty.

Since its opening in 1905, the library has undergone major changes. As demand increases, the library closed for rebuilding and is currently operating from an interim space in the former courthouse on 4201 Fourth Avenue, sharing the space with Community Board 7 and the NYPD office. Upon completion of the new structure, the library will move back to its original location, leaving the current interim library location vacant.

This ongoing project is in collaboration with local community organization, Voces Ciudadanas and aims to engage the community in unearthing possibilities and imaginaries to transform the space into a place for the local community.



1. Sociogram
In order to discover the relationships between various stakeholders within the community, we invited members of the community to participate in a sociogram workshop. They collectively mapped the social relations of the community and identify potential collaborators. Approximately 30 community members were in attendance.
2. Oral History

As an ongoing endeavor, the collection of Oral Histories seek to highlight the voices and memories of Brooklyn's Sunset Park residents who have been involved in creating community spaces for the benefit of all. Its goal is to foster community learning from past strategies, methods, and motivations to inform future imaginaries and concrete possibilities leading to the creation of new community spaces to address structural inequalities.





3. Public Faculty
A Public Faculty is a participatory technique that involves radical listening through interventions in public spaces. With the help of volunteers from Voces Ciudadanas, the voices of over 85 community members were inscribed in small pieces of fabric and connected with yarn. Residents' needs and imaginaries were woven in public as a gesture of unity and empowerment. The outcome of this participatory research is presented in the report, which aims to inform the next steps of the visioning and design process.



Final Report & Proposal
The new community proposal and stewardship model were presented at a Community Assembly. Drawing from the insights offered at previous community meetings organized over the few months and the input of Sunset Park residents, the research team presented potential scenarios for the community program, the organization of the space, and the leadership model of the space to be run by the community for the community.
Assembly Member Marcela Mitaynes and Council Member Alexa Aviles participated in the session and shared their support. They incited community members to continue this organizing effort.
Voces Ciudadanas will continue the campaign over the summer, working with multiple civic groups and community organizations toward the re-programing and activation of the space in Fall 2023.
NOT-SO-PUBLIC PUBLIC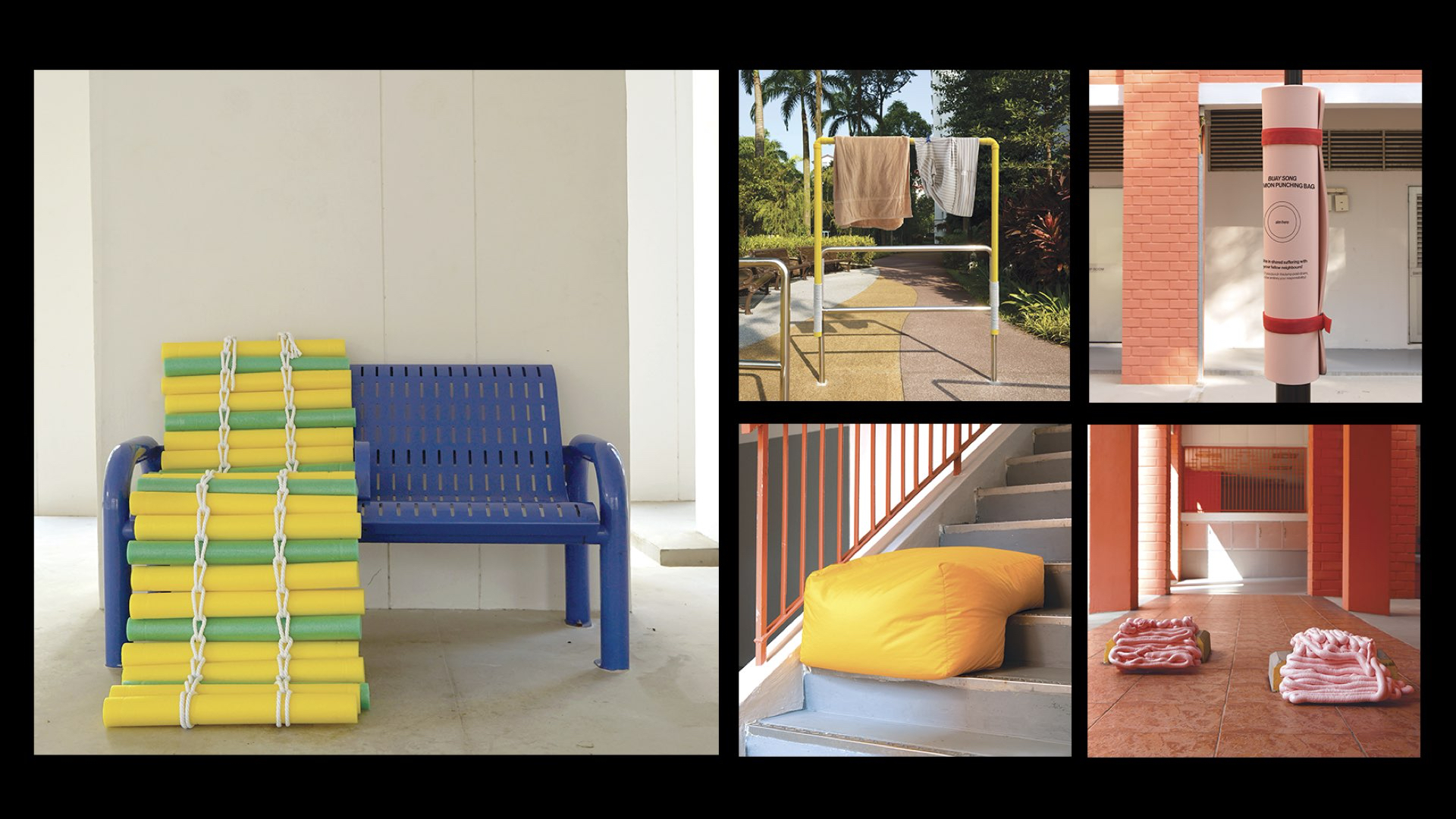 Background

In Singapore, the development history of public spaces have been categorised by its hegemony. Where the creation of public space is, ultimately, an act of building institutionalised demarcations of power structures that contest the access, social capital and sense of ownership among communities.
Final Year Project
LASALLE College of the Arts
Expanding upon the research surrounding the
Residents' Kit,
Not-So-Public Public is a provocative design project that challenges the politicisation of public space planning in Singapore by highlighting the Singaporean's predominant role as consumer over citizen in society. Beyond its physical structure, public spaces are complex products of political, social, cultural agencies, constructed through historical processes and the lived experiences of people.
The project is split into three parts, the Catalog of Inclusion & Exclusion, Soft Interventions and finally, Civic Consumer. Each component act as explorations that capture the textured, multi-dimensional nature of the spatiality and the public realm.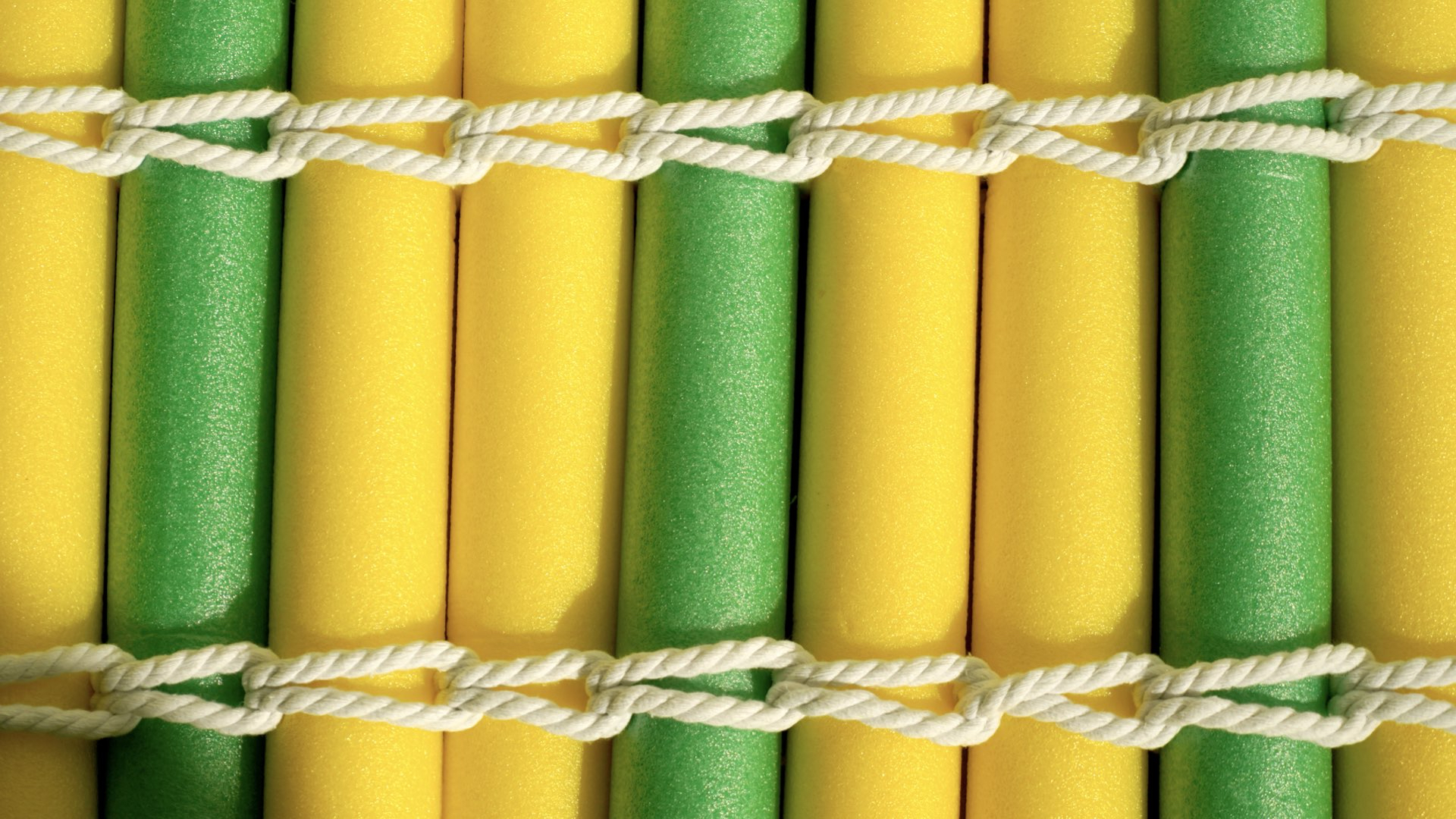 Soft Interventions

Soft Interventions was inspired by the urban hacktivism movement, a citizen-led, creative method of recreating public space often in a "do-it-yourself" style. A series of five objects were created to reinvent the use of everyday public spaces. "Soft" in this sense refers not only to the materiality of the objects but also referring to its impermanence; a reference to the tracelessness of Singapore's urban environment.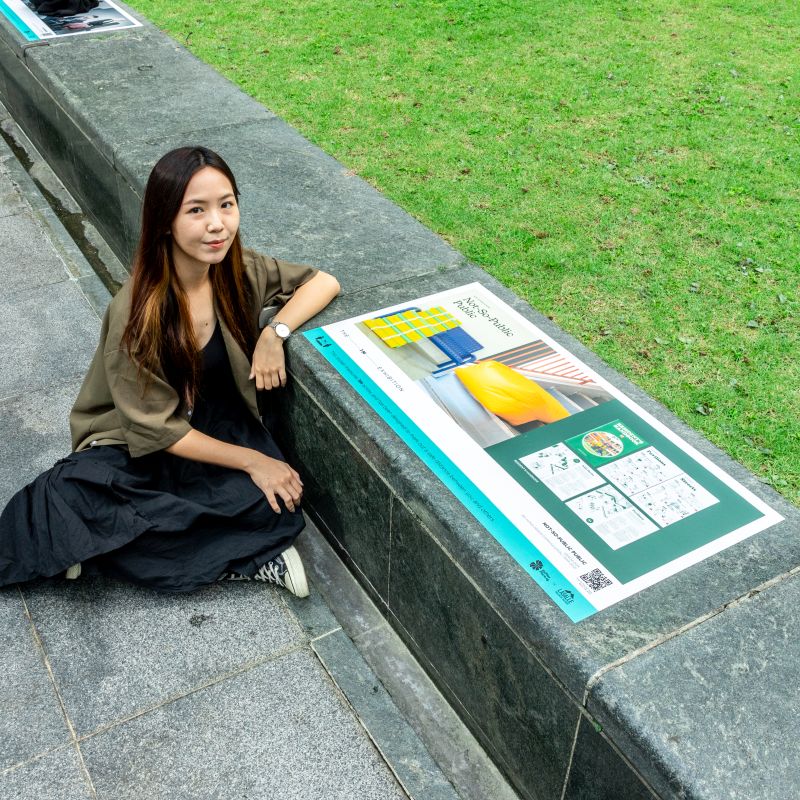 The project was featured at Raffles Place, 1M Exhibition. Read more about it
here
.
Civic Consumer

Civic Consumer is a series of t-shirts designed based on placards held up in violations of the Public Order Act between 2019 and 2020. The series questions the politicisation of space and the civic identity of Singaporeans.

The legality of being able to reproduce the exact graphics on commercial products yet being unable to hold them up in public reflects the predominant consumerist identity that is evident in Singaporean society.
RESIDENTS' KIT







Background

In Singapore, the development history of public spaces have been categorised by its hegemony. Where the creation of public space is, ultimately, an act of building institutionalised demarcations of power structures that contest the access, social capital and sense of ownership among communities.
Final Year Project
LASALLE College of the Arts

An inquiry into spatial practices in public spaces in Singapore's public housing estates, or colloquially known as HDB flats (Housing & Development Board), in order to explore how the accessibility, provision and design of public spaces relates to social processes and relations in Singaporean society.

This research does not aim to provide solutions for urban planning or architectural issues. Instead, it seeks to utilise visual methods to examine spatial practices in public spaces. At the level of spatial practices, the desired social outcomes are not always translated after the actualisation of these planned spaces.

Adopting the Situationists' technique of dérive as the primary research method, multiple hour-long walks were conducted in the neighbourhoods of Yew Tee and Punggol over various days at different times of day. Focus groups with residents aged between 18 – 35 were also conducted to hear from the residents' thoughts and feelings towards their neighbourhood.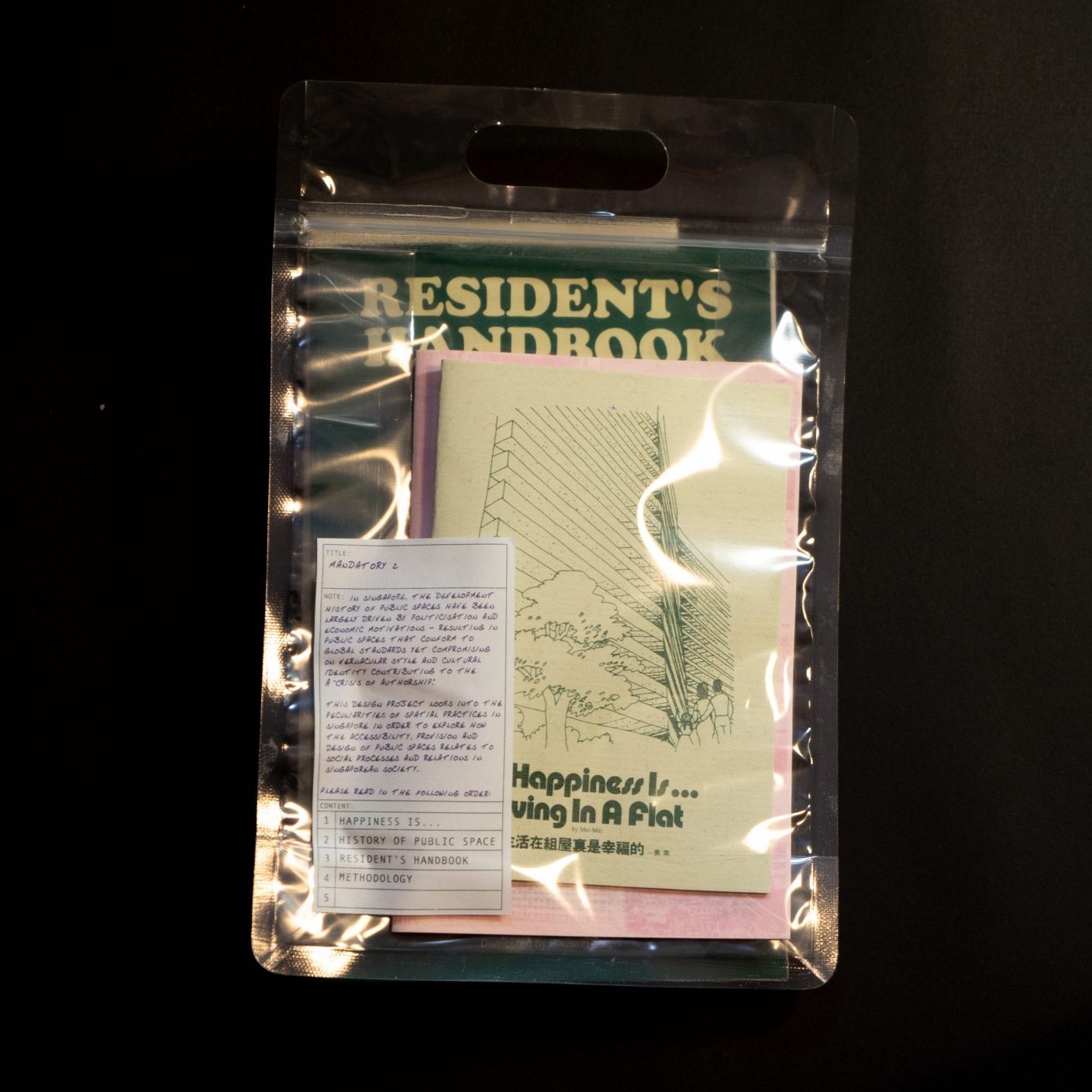 The Kit
This kit comprises of various printed materials such as handbooks, zines and letters to explore the spatial practices in Singapore's public spaces.
The handbook, inspired by actual Residents' Handbooks that were distributed by HDB in the 70's, establishes the current state of public spaces in Singapore's HDB estates.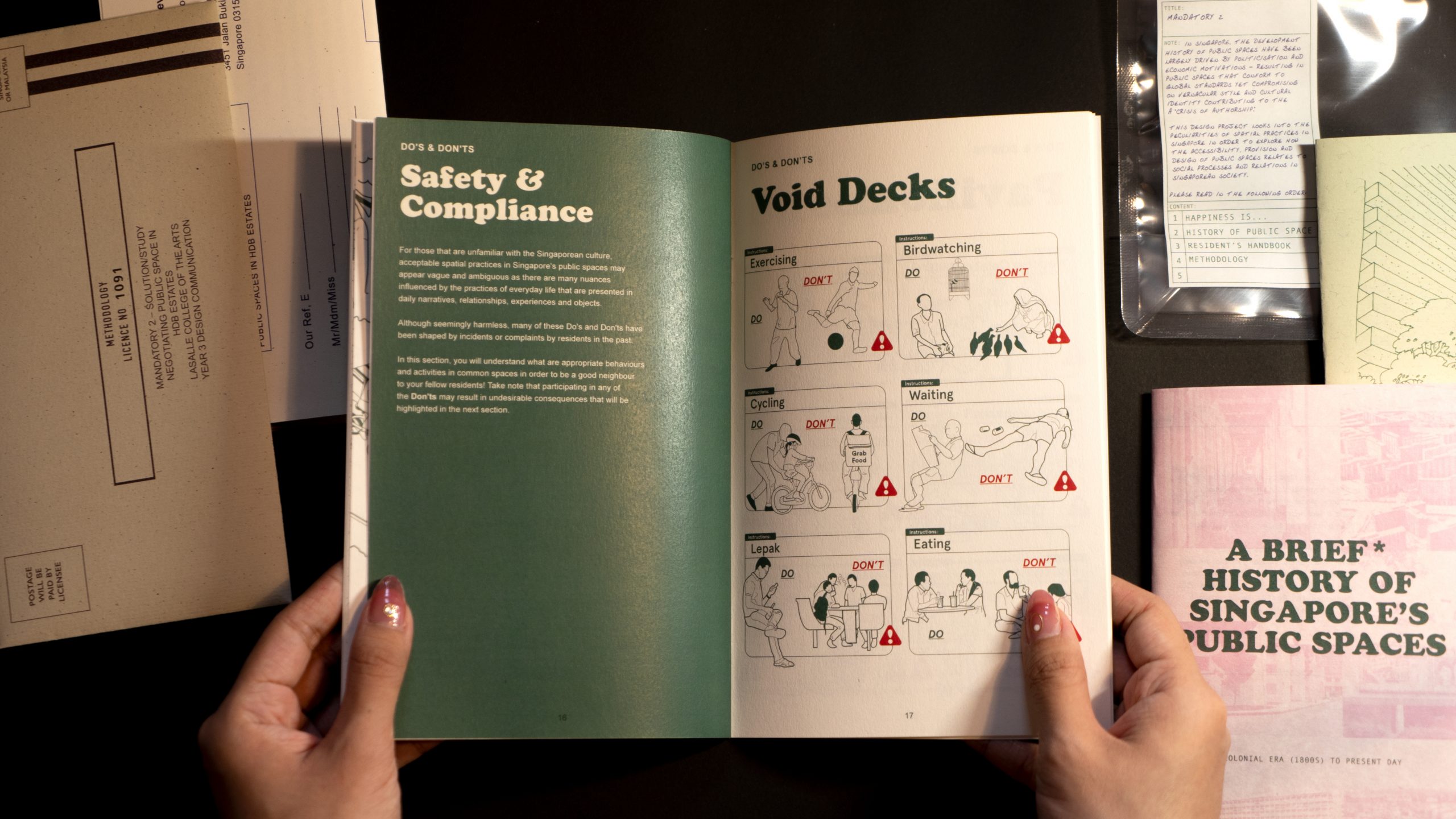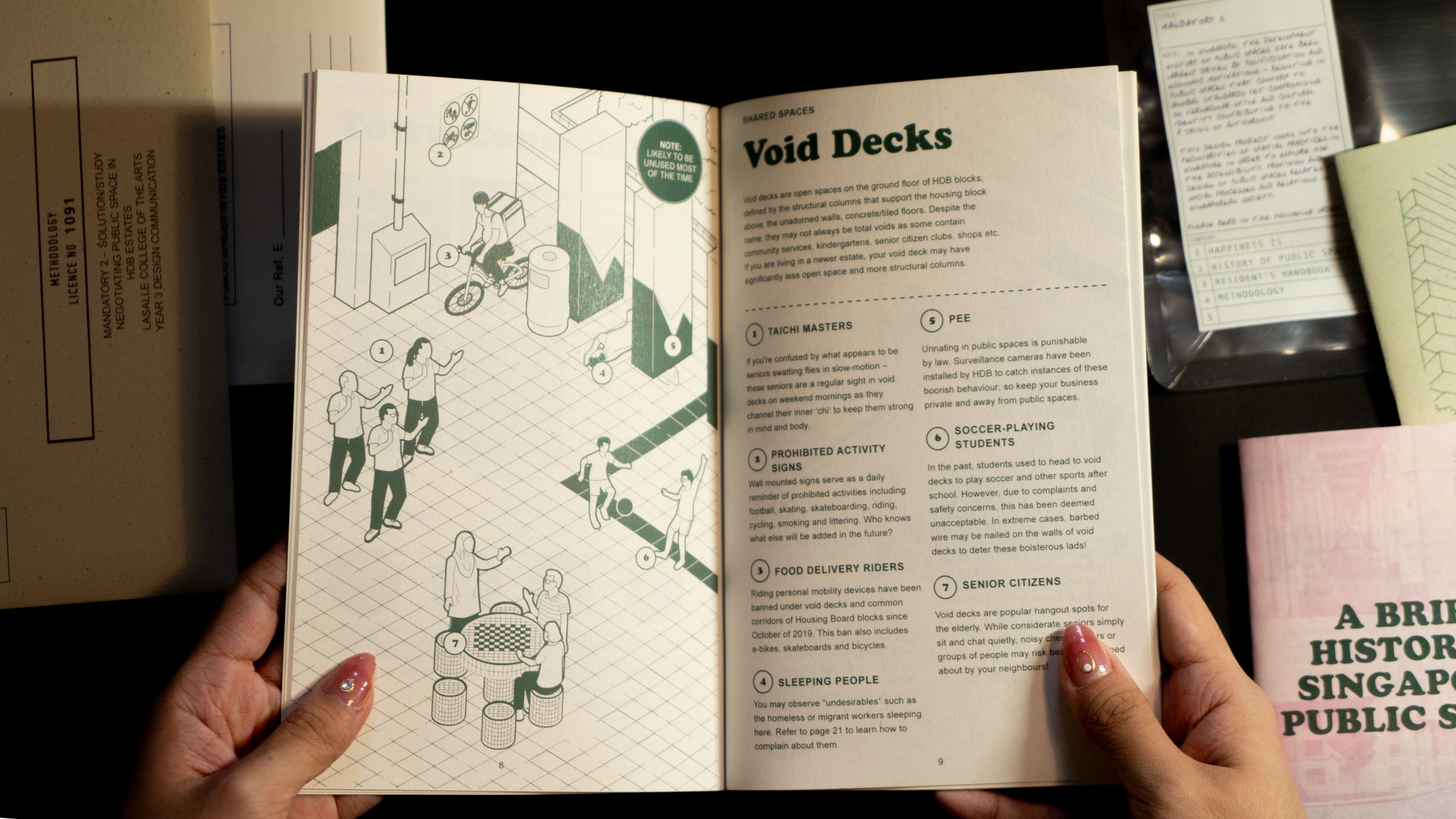 The kit comprises of a zine that uses material from Our Home to understand Singaporean identity and etiquette surrounding HDB estates from 1972 to 1989.
Our Home was a free publication distributed to all HDB tenants from 1972 to 1989 that conveyed notions of Singaporean identity – one that was pluralistic and family-centred. Through the compilation and organisation of common themes, it acts as a means to understand traditional social norms & ideals, providing context into the topic. Read more about it
here
.
NATIONAL LIBRARY BOARD WAYFINDING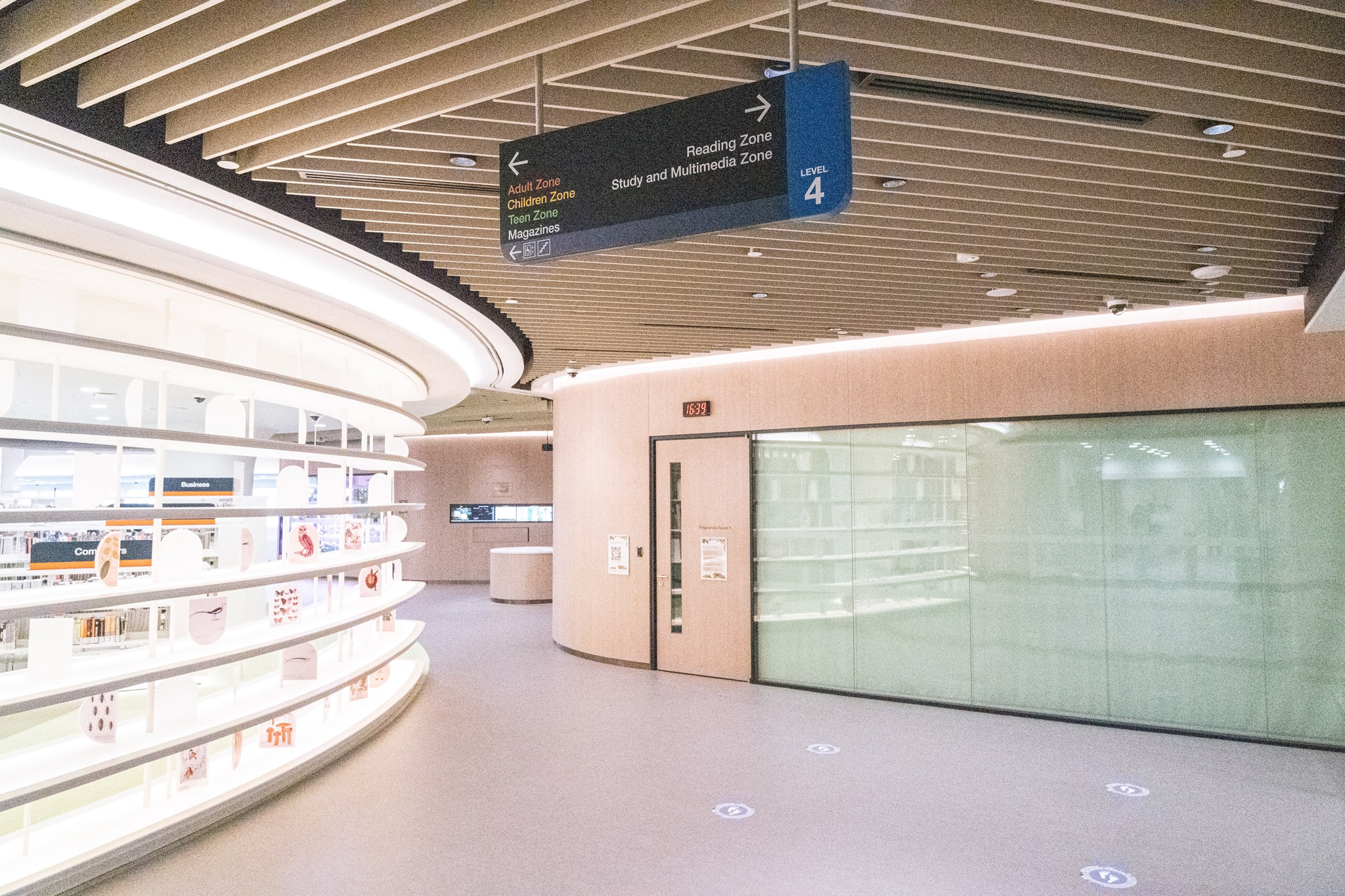 Background

The National Library Board is a statutory board under the purview of the Ministry of Communications and Information of the government of Singapore. NLB manages 27 public libraries, the National Library and the National Archives of Singapore.
with Chemistry Team, 2019
Communication Designer
Design Research | Visual Communication
Public Libraries are a valuable public resource that caters to diverse groups of people. However, finding your way through shelves upon shelves of books can be challenging and even frustrating for many. In 2019, Chemistry worked with the
National Library Board
(NLB) to embody the aspirations of what the library of the future would be in a comprehensive spatial and wayfinding blueprint.
Understanding that wayfinding is more than just the design of signage. There were considerations regarding appropriate spatial design and placement of signage help patrons intuitively understand where they are located.
This is why early research aimed to uncover behavioural patterns of various patron archetypes. These were used to craft a strategic spatial model to divide the library spaces into different usage areas, such as high- and low-footfall or noise allowance.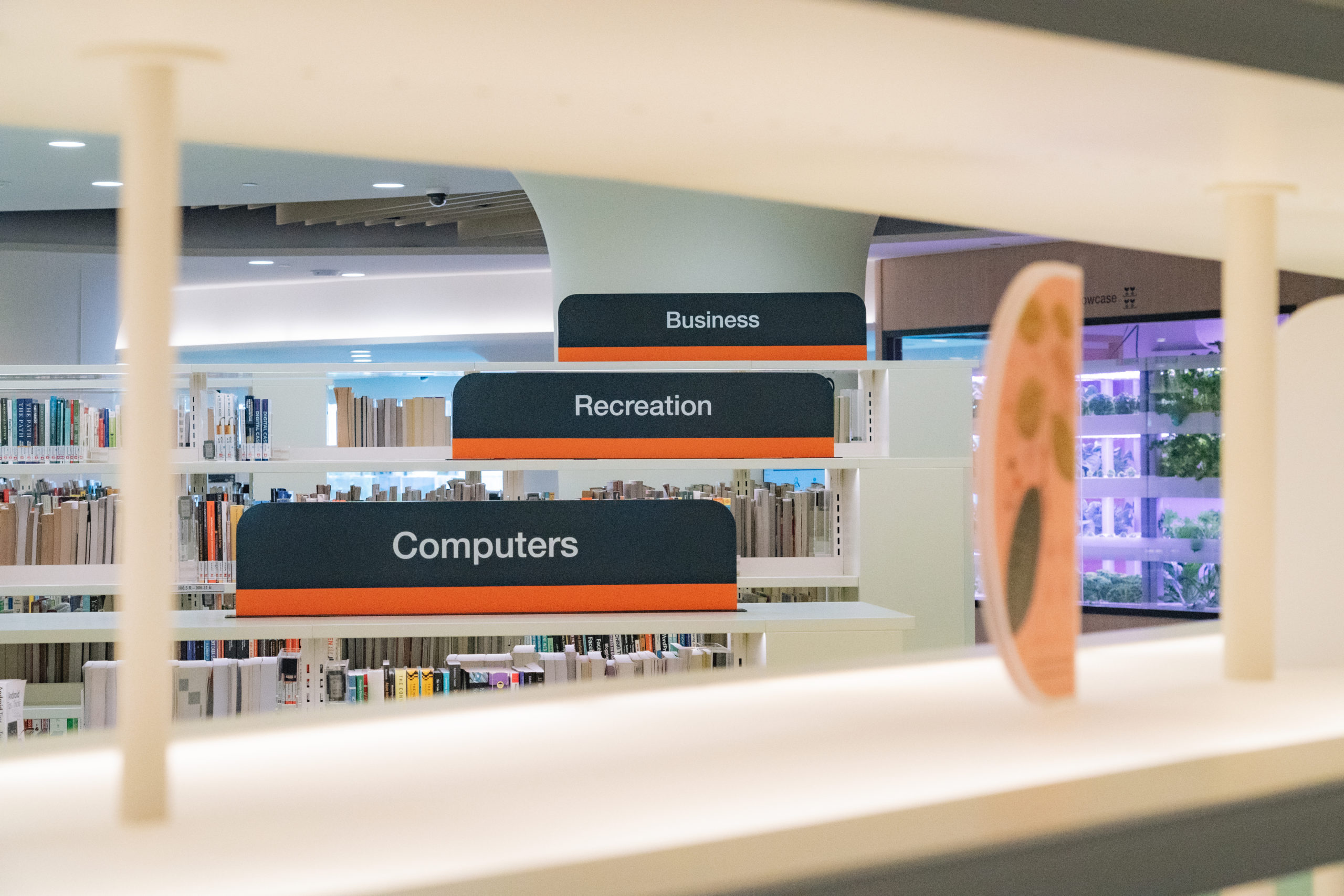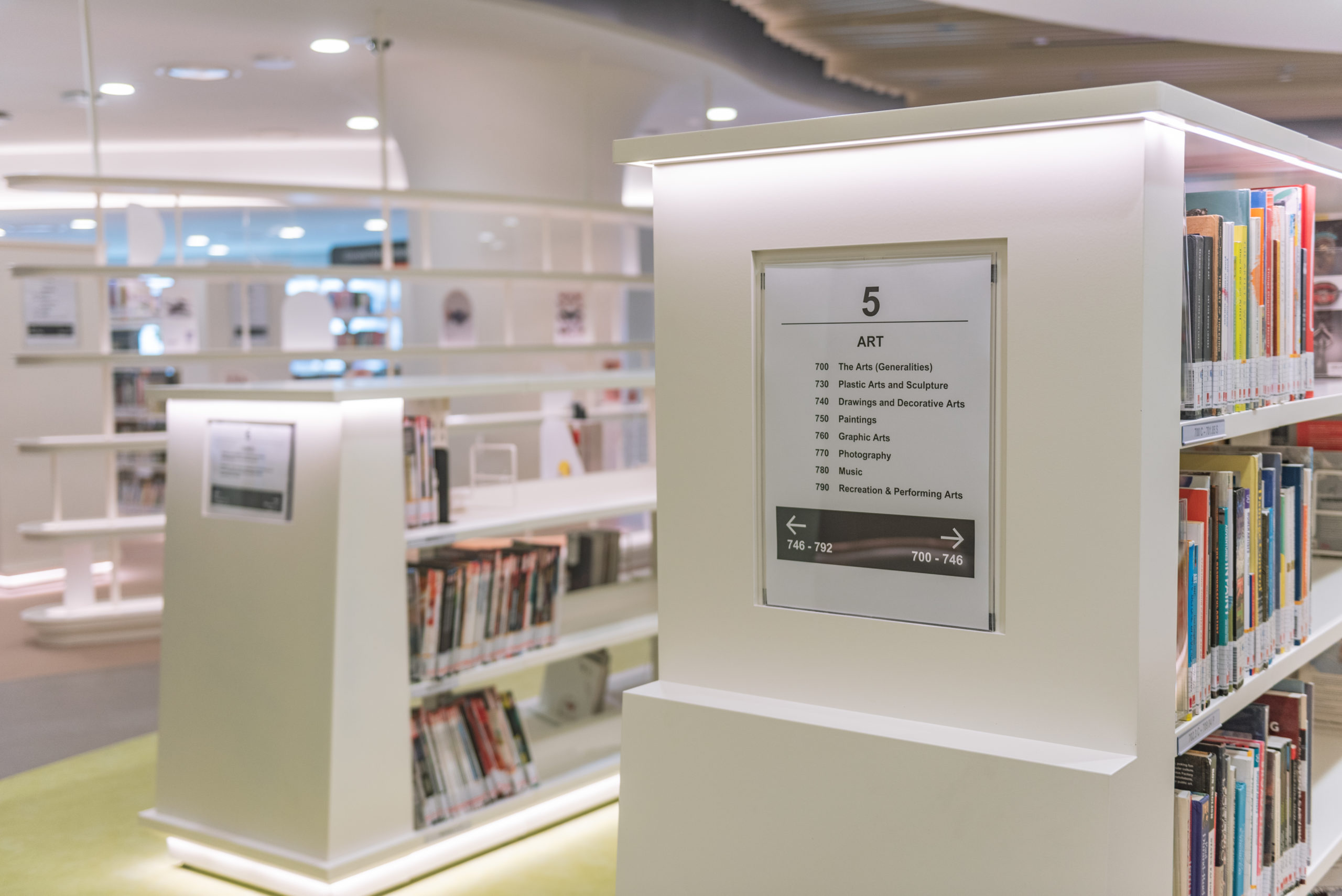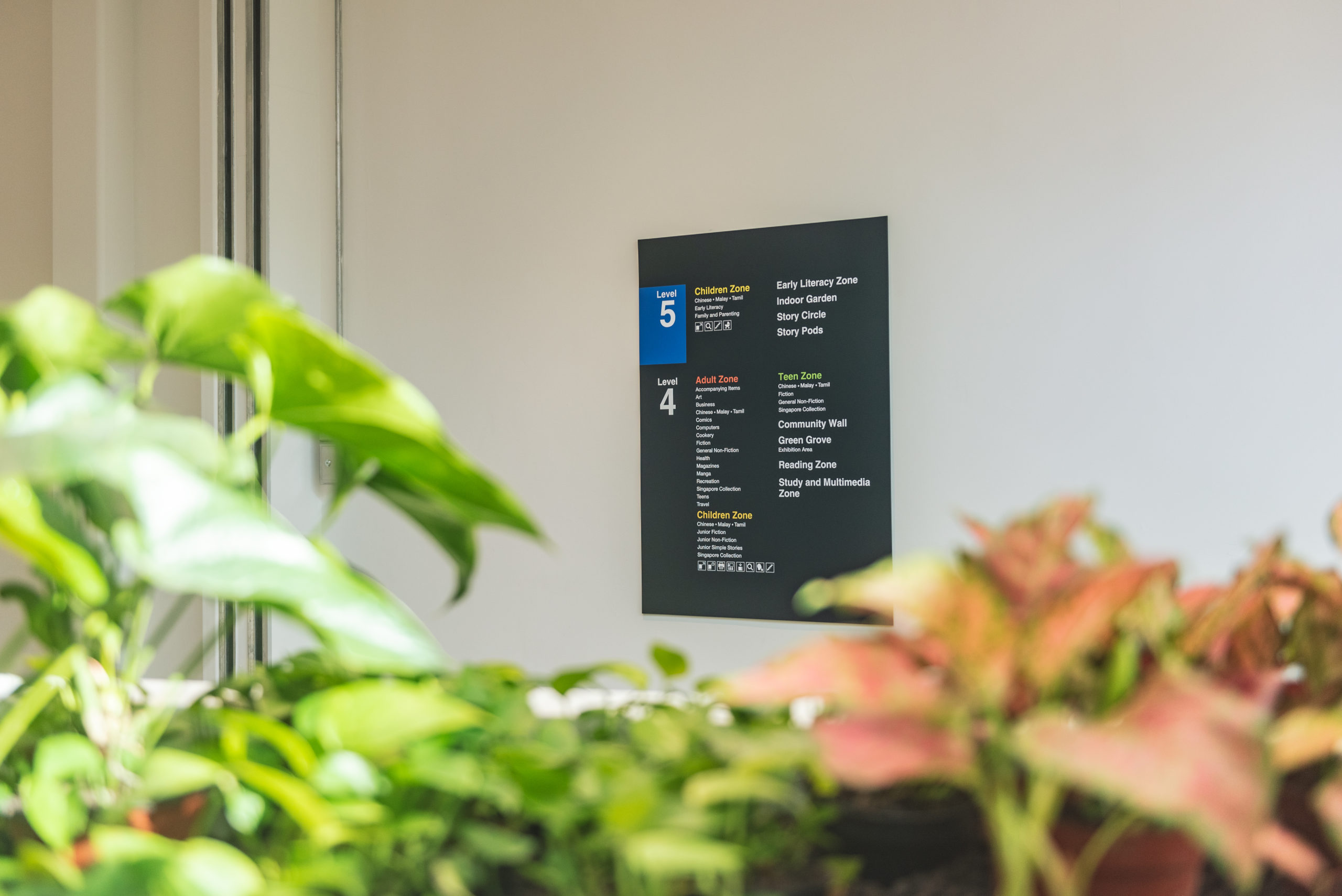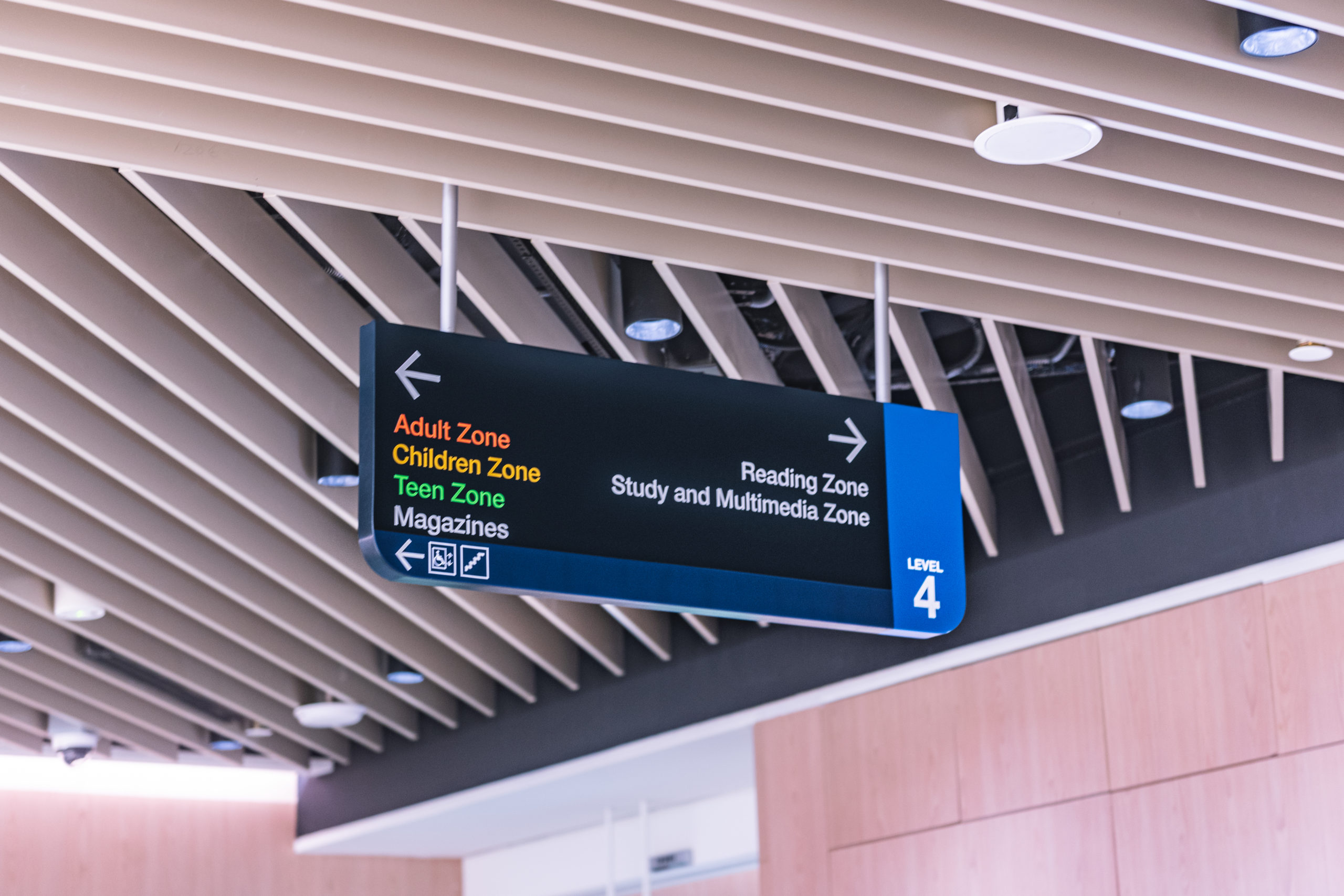 Through rigorous testing and iteration, we crafted an intuitive and comprehensive family of signages, including a supporting colour scheme and a customised set of pictograms.

This was the first time the NLB was able to apply a consistent wayfinding strategy and roll out a customised signage system across existing and future libraries.